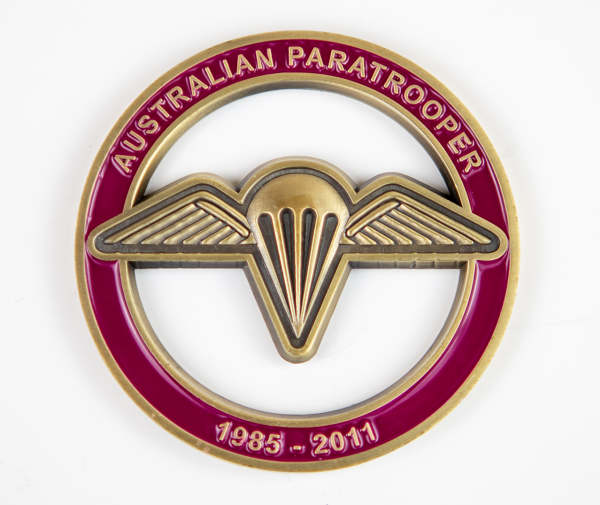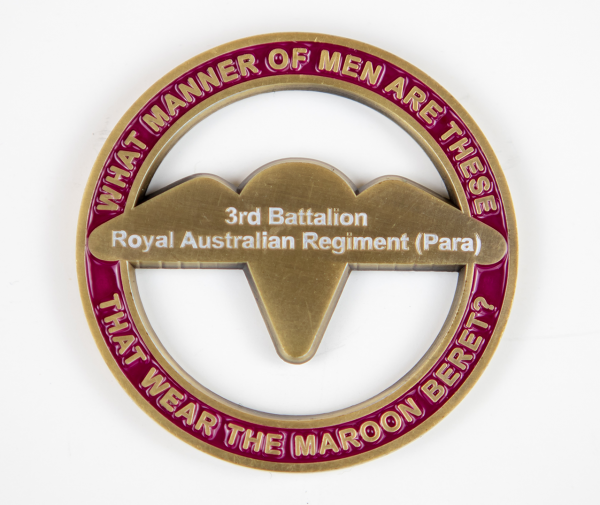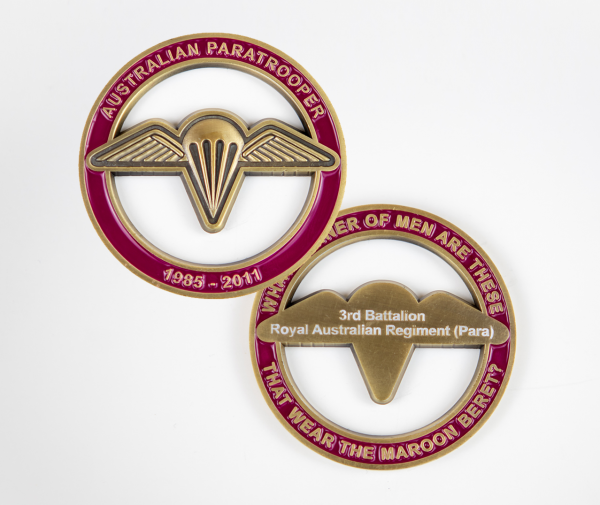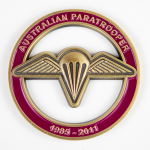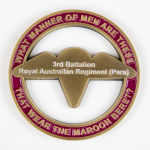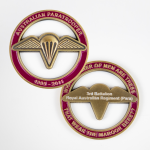 Australian Paratrooper 3rd Battalion Royal Australian Regiment (3RAR) Coin
$24.00
Description
Australian Paratrooper 3rd Battalion Royal Australia Regiment (3RAR) Coin
"What Manner Of Men Are These That Wear The Maroon Beret? They are firstly all volunteers and are toughened by physical training. As a result, they have infectious optimism and that offensive eagerness which comes from well-being. They have 'jumped' from the air and by doing so have conquered fear.
Their duty lies in the van of the battle. They are proud of this honour. They have the highest standards in all things whether it be skill in battle or smartness in the execution of all peacetime duties. They are in fact – men apart – every man an emperor.
Of all the factors, which make for success in battle, the spirit of the warrior is the most decisive. That spirit will be found in full measure in the men who wear the maroon beret" ― Bernard Montgomery
3RAR (Para) was Australia's answer to the worlds traditional paratrooper fraternity from 1985 – 2011. Sadly this role no longer exists. However, the proud men of 3RAR (Para) would have fond memories from this era.
Long live the Australian Paratrooper.